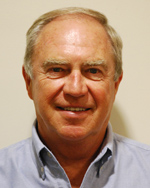 Lewes BPW Board
D. Preston Lee, P.E.
---
Role: Secretary
Pres Lee was elected to the Board of Public Works (BPW) in May of 2011.  He was elected as President May 23, 2018 and had  served as the Vice President of BPW since May of 2011. He also serves as the BPW's representative on the City's Capital Improvements Committee.
In addition to his position on the BPW, he is a member of the City's Parks and Recreation Commission (PRC) and has primary responsibility for overseeing the operation and maintenance of the Canalfront Park. He also serves as the PRC's representative on the City's Marina Committee and as an ex-offico member of the Board of Directors of the Friends of the Canalfront Park.
Pres is a member of the Board of Trustees of The Children's Beach House Foundation and serves on its Executive Committee and as Chairman of its Property Committee. He presently serves on committees of the Lewes Historical Society.
Pres is a lifelong resident of Delaware and graduated from the University of Delaware with a Bachelor of Science Degree in Civil Engineering. He is a registered Professional Engineer in Delaware and surrounding states and has practiced as a consulting engineer serving municipal, corporate and private clients throughout the Delaware, Pennsylvania and Maryland region. In 1979 he founded the consulting engineering firm of Tatman & Lee Associates, Inc. in Wilmington with D. Russell Tatman. The firm provided civil, public works, structural, and site engineering as well as planning and landscape architectural services.
Pres and Russ continued to own and operate the firm until 1993 when they agreed to be acquired by an international engineering firm.  Pres continued to manage the Wilmington office, as Vice President, until 2001 when he went into private professional practice as a sole proprietor.
Pres has been a member of the American Society of Civil Engineers (ASCE) since 1968.  In 2009 the Delaware Chapter of the ASCE nominated him as Delaware's Engineer of the Year.
Pres also was elected President and then served as National Director of the Delaware Chapter of the American Consulting Engineers Council on two occasions.
Pres and his wife Linda, have owned homes in Lewes since 1988 and have been full time residents for over a decade.