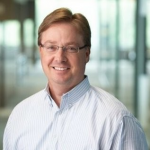 Lewes BPW Board
Earl Webb, III
---
Role: Vice President
Earl Webb III was appointed to the Board of Public Works (BPW) in August 2020.
Earl Webb III was born and raised in Delaware.  His family roots trace back six generations in the First State.  During Earl's 38 years in corporate life, he held positions at AT&T, GE Capital and Bank of Montreal.  Earl and his wife Kristi lived many places across the US and Europe.  As they began planning retirement, they purchased a home in Lewes in 2015 and retired here full-time in 2018.
Prior to retirement, Earl was the Integration Leader for GE Capital Transportation Finance into the Bank of Montreal.  The two year initiative employed 500+ people across the US and Canada with a budget of $150MM.
Prior to that, Earl held Executive positions across GE Capital including National Sales Manager where he led the increase in annual sales from $13B to $50B.  He held roles as Chief Marketing Officer and Customer Experience Leader over 5 P&Ls and a balance sheet of $30B.  As the CEO of joint venture in The Netherlands, Earl increased annual sales from $200MM to $3B.
Prior to GE Capital, Earl held leadership positions at AT&T in Sales, Operations, General Territory Management and Quality.  Earl holds a B.S. from Shepherd University in West Virginia.
Earl's hobbies include boating, traveling, and spending time with their son, Tyler, who lives in Detroit.  Earl and his wife appreciate the history and community of Lewes and enjoy being part of this wonderful town.  You can email Mr. Webb at ewebb@lewesbpw.com